To Fold Or Not To Fold
To Fold Or Not To Fold
Asking, "What's the best way to deal with laundry?" is guaranteed to produce a variety of responses. I recently asked this question on social media and received many responses. I heard you should fold your clothes, roll your clothes, never fold clothes, and even avoid taking clean clothes out of the dryer. Our love/hate relationship with laundry runs strong.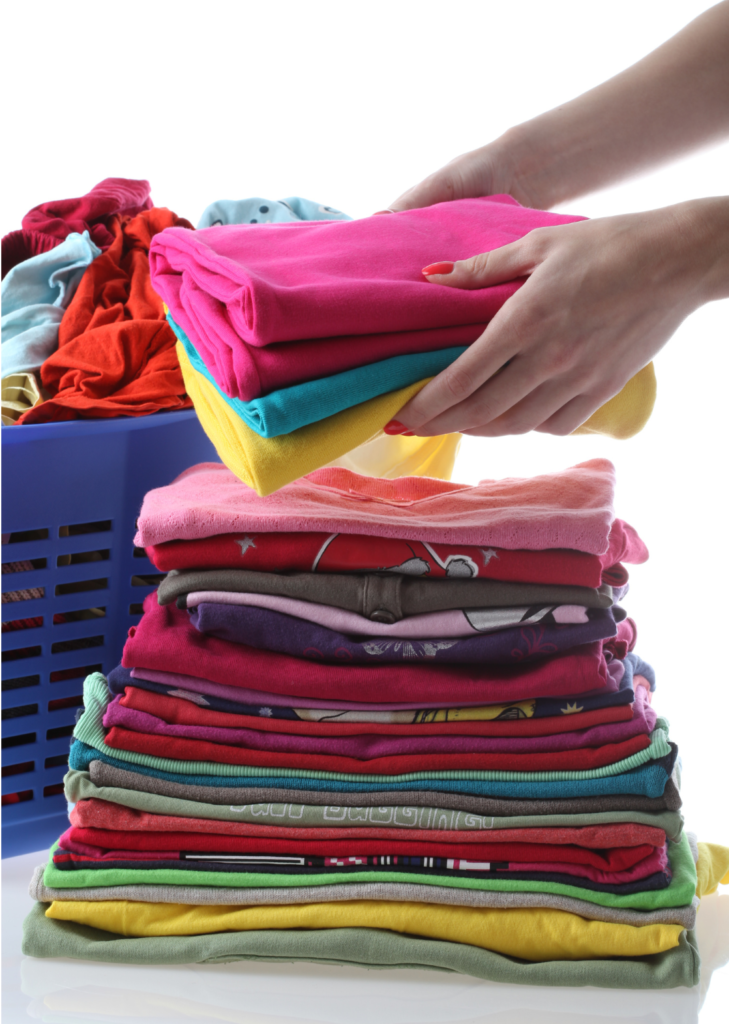 Most of the laundry hate comes when it's time to put away clean clothes. Typically, most of us fold clothes that go in the dresser and hang up clothes that go in the closet. Other options (not an exhaustive list!) include:
Roll clothes rather than folding them – Rolling clothes means fewer creases, more easily finding what you need, and being able to fit more in the drawer. This method works particularly well for t-shirts and undershirts.
Don't put clothing in drawers – Using shelving rather than drawers can work best for very visual people. Bedroom and closet shelving allow you to fold clothes and more easily see what you have than drawers do. This method works particularly well for jeans, sweaters, and t-shirts.
Don't fold more than you have to – Folding some clothing requires more effort than it is worth. Children's clothing, leggings, pajamas, socks, and underwear are great examples. Give family members a drawer for each of the categories they wear. Take the clothes from the dryer, loosely shake them out, and drop them into the appropriate drawer. Remember, a drawer shouldn't be more than 50% filled to avoid crumpling.
Use a hybrid method – No method is perfect for everyone every time. It's OK to mix and match!
Which is the best method for you? One of the strategies above may be just right for you. But if you're unsure, work with a professional organizer to discover what is best for your preferences and family configuration.
If you hate putting laundry away, change your strategy!
Receive great organizing tips and special savings that are only available through our newsletter.