Unsure what to do with your clutter? Here's some must-have help!
Unsure what to do with your clutter? Here's some must-have help!
Sometimes decluttering isn't the biggest hurdle to getting organized—it's knowing what to do with the decluttered stuff. Some people never start, while others declutter and have bags, boxes, and piles that become clutter themselves.
It doesn't have to be that hard! Here are some tips and resources to consider when decluttering. The cardinal rule for donations and disposal drops is to ALWAYS check an organization's website or to call them (doing both is best) first to ensure they're taking the items you are discarding (it changes frequently), confirm the condition of things they're willing to accept, and learn other details regarding what they do or do not want. This will save you valuable time and energy.
Donation Pick-Up
Green Drop is a for-profit company with drop-off locations and scheduled pick-ups in various areas of the U.S. They sell your donations and give the proceeds to organizations like the American Red Cross, Purple Heart, and regional charities. They accept clothing, shoes, blankets, bedding, tools, collectibles, kitchenware, toys, small appliances, electronics, musical instruments, and sporting goods.
Recycling and Disposing of Hazardous Materials
Check with your municipality to learn about community events collecting hazardous waste, electronics, and other items not taken by your weekly waste/recycling company. Other options include:
Batteries
Home Depot partners with Call2Recycle, a nonprofit battery recycling program. Rechargeable batteries can be dropped off in Call2Recycle bins at Home Depot stores. Rechargeable batteries weighing up to 11 pounds and under 300-watt hours are accepted. There's no charge for recycling.
Staples accepts many batteries.
Many local districts host collection events for residents to drop off batteries.
Some battery manufacturers and recycling facilities have mail-in programs – check their websites.
Latex paint – Mix an equal amount of cat litter into the paint. Then pour in the cat litter. (You can purchase paint hardener if preferred.) Stir in the cat litter until it thickens and won't spill. Let sit for one hour. Throw the dried paint into the garbage after removing lid. Keep out of the reach of children and pets.
Oil-based paint – This is hazardous waste and must be taken to an appropriate drop-off center. Check with your local officials for information. You can also consider donating paint that's in good condition to a community center, charity, place of worship, local theater, or Habitat for Humanity's ReStore.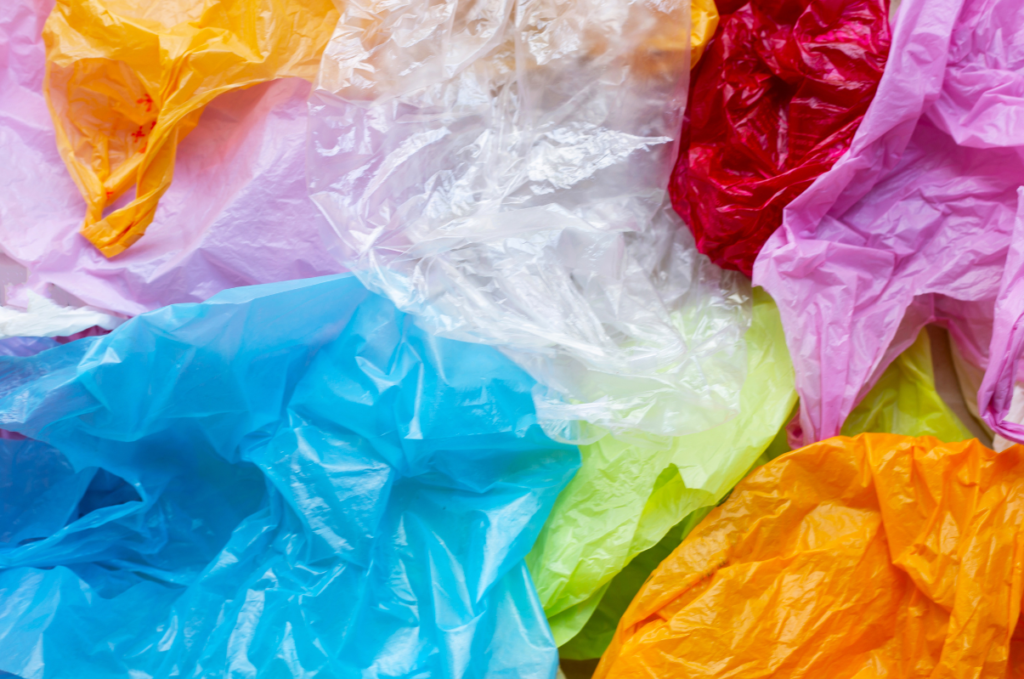 Plastic Bags
Many grocery stores have bins near the entrance for these bags. Besides recycling them, you can drop off bags at the local food bank to help them distribute food.
Clothing, paperbacks, cosmetics . . . and more!
Watch this video to learn about resources for donating clothing, shoes, cosmetics, tools, appliances, linens, blankets, hygiene products, eye glasses, wedding dresses, and paperbacks.
Receive great organizing tips and special savings that are only available through our newsletter.